The Phantom - (1996) - Netflix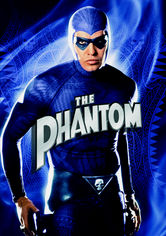 Sci-Fi & Fantasy
Uma expedição chega à Ilha de Bengala em busca dos lendários crânios de Touganda, capazes de destruir a humanidade. Agora, o mal encontrou um rival à altura: o Fantasma.
Director:

Simon Wincer

Cast:

Al Ruscio

,

Samantha Eggar

,

Joseph Ragno

,

David Proval

,

Casey Siemaszko

,

Bill Smitrovich

,

Cary-Hiroyuki Tagawa

,

James Remar

,

Catherine Zeta-Jones

,

Treat Williams

,

Kristy Swanson

,

Billy Zane

Netflix Rating:

3.2/5
Rotten Tomatoes Score:
0/100
Countries Available in:

Not available in your region? Sign up for ExpressVPN to unblock Netflix!

Available Since:
10/02/2015
Similar Titles:

Synopsis
Four hundred years ago, a young boy witnessed his father's death during an attack on their ship by the bloodthirsty Sengh Brotherhood. He was washed ashore on Bengalla Island where he swore to devote his life to bring down piracy, greed, cruelty and injustice. He became The Phantom, a masked avenger whose role was passed down for father to son, leading people to believe in an immortal figure called 'The Ghost Who Walks'. The 21st successor to the role of Bengalla's resident superhero must travel to New York City to prevent a power-hungry businessman from obtaining three magic skulls that would give him the secret to ultimate power.
Other Titles Being Viewed Right Now